At the frontier of education in Alaska 2040
University of Alaska 2040
How do you re-design an education system to meet the needs of Alaskans in 2040?
Situated on the border between wilderness and innovation, Alaska faces daunting challenges and unparalleled opportunities. To ensure an aspirational, achievable future for the state by 2040, the University of Alaska reimagines the path of education from K-12, through college, and into the workforce of tomorrow.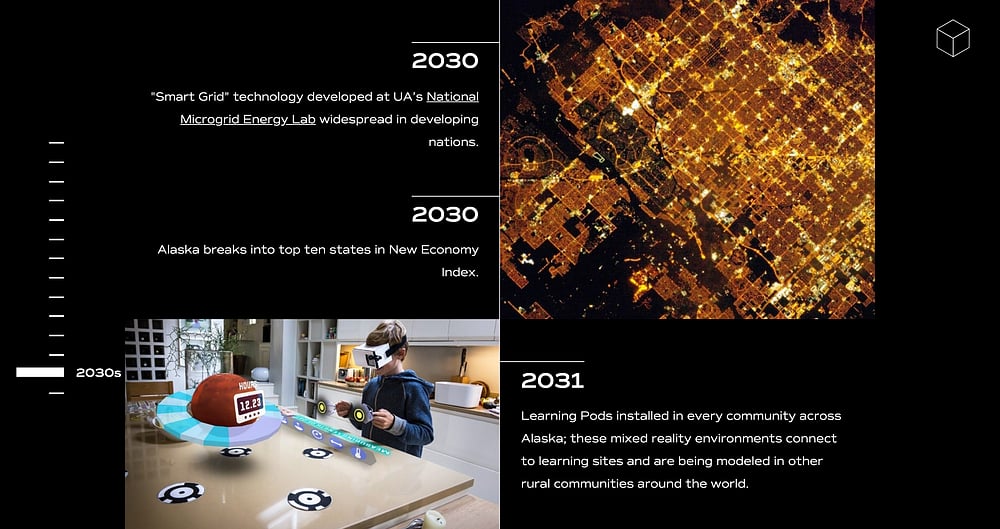 Experimental collaborates with the University of Alaska to conceive and design a Prospectus that includes future academic programs and research centers in a mindful way. The end product? An interactive website highlighting new possibilities for student journeys. By witnessing their path to learning, we bring a uniquely Alaskan — and universally human — perspective to the education system.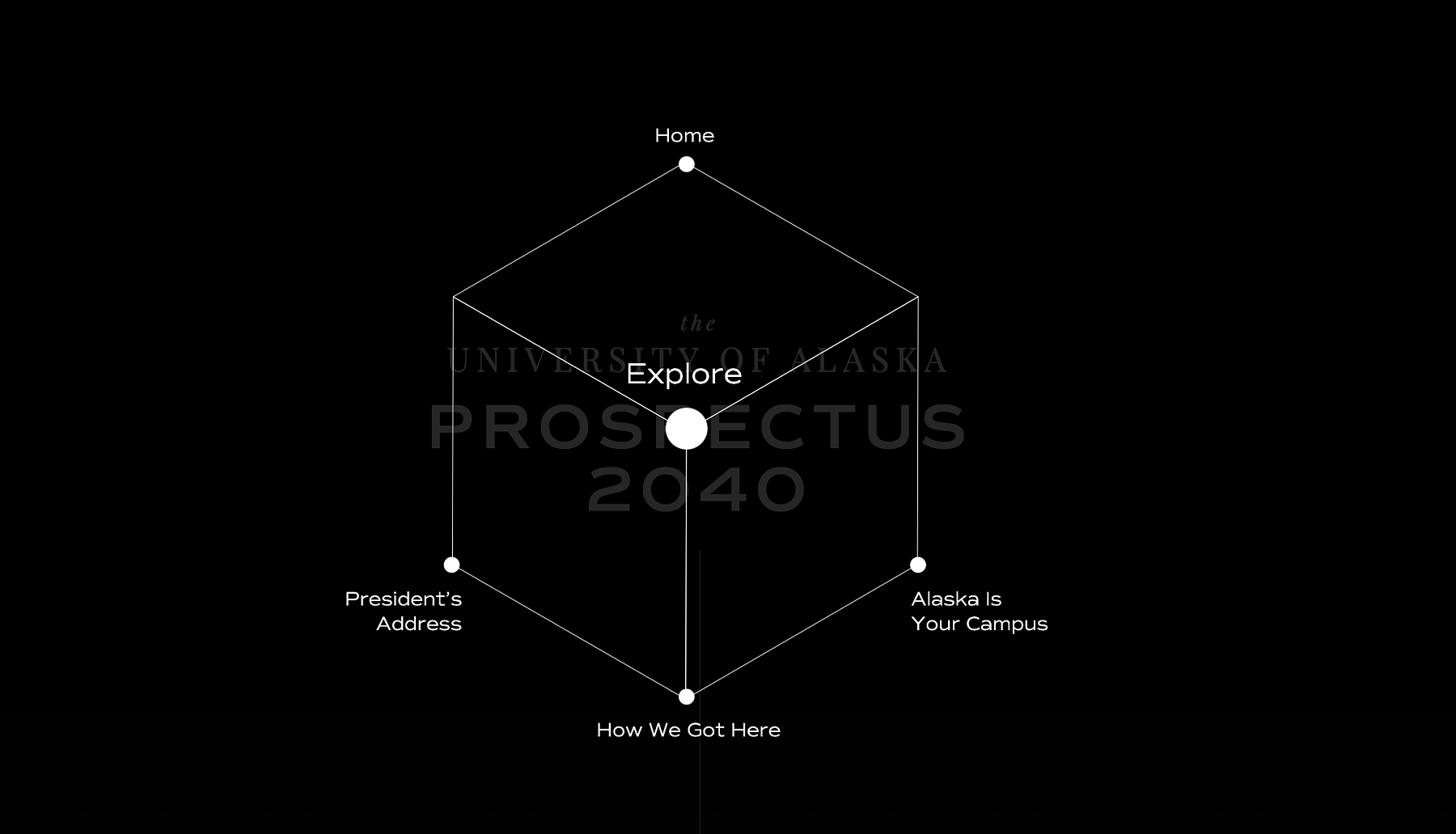 As part of the narrative of the future University, Experimental listens carefully to faculty from several departments who project new programs that reflect and adapt to the future of work in the State.